2021 Commemorative Ornament
3.25" glass Celebration in the Oaks ornament in holiday themed box. Perfect for gifting or a memorable keepsake!
$10.00 each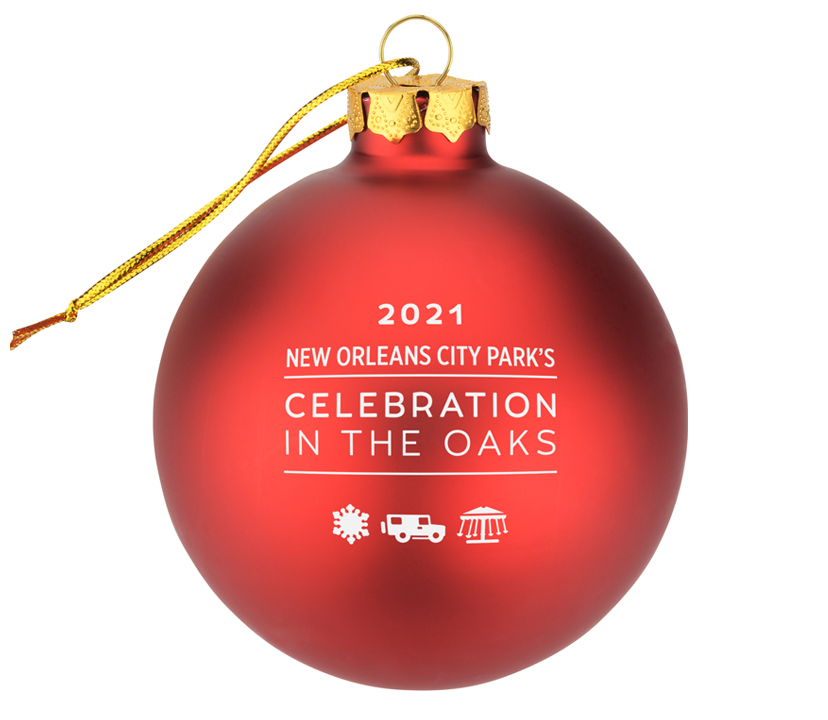 Floats in the Oaks Commemorative Print
19″ x 25″ silk-coated print rendition from artist Kelly Boyett. Price includes packing and shipping. For a signed limited-edition poster, please contact the City Park office at 504-482-4888.
$20.00 each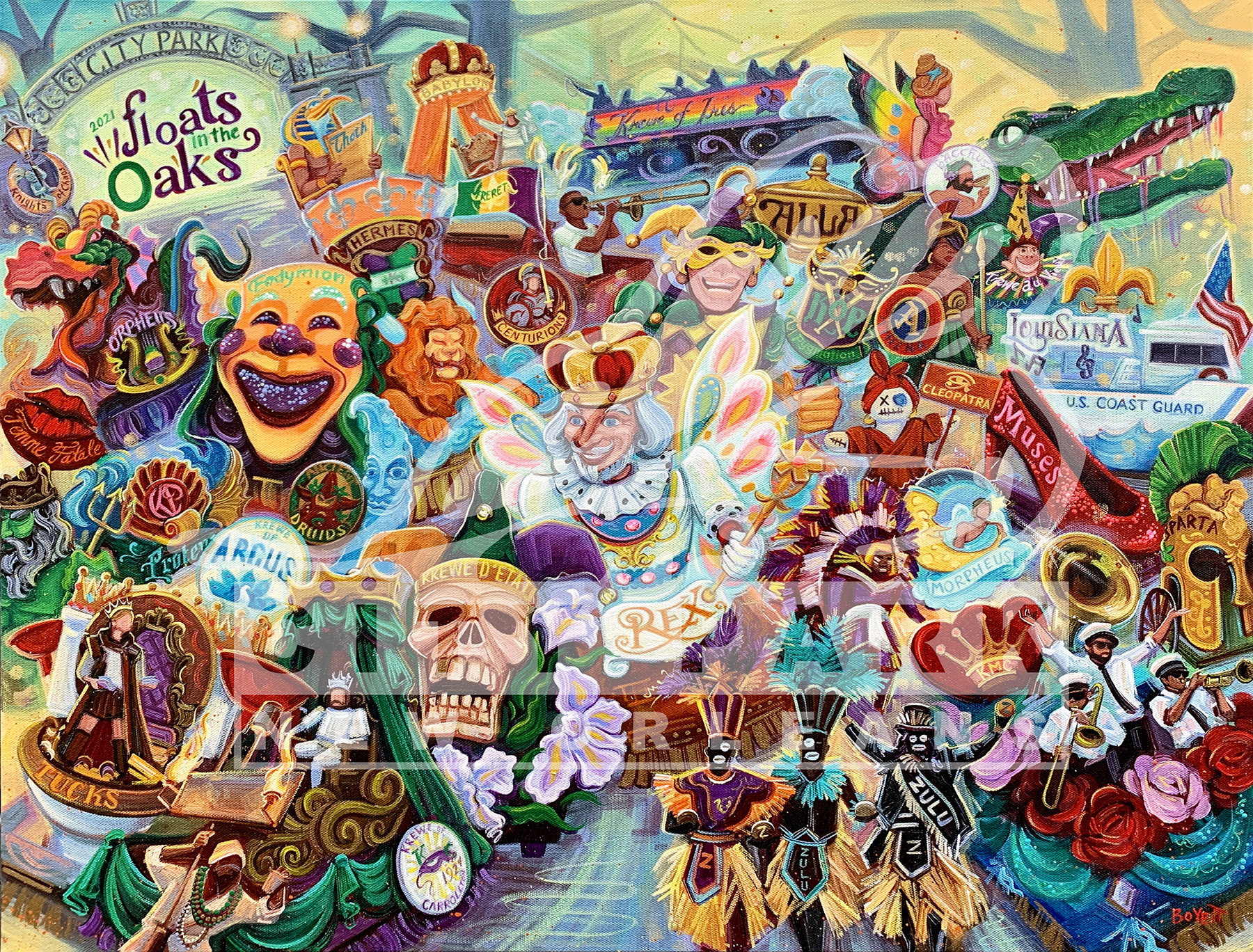 Add ons available through Celebration in the Oaks ticket-purchase process or by visiting the City Park Administration Building (1 Palm Drive, NOLA 70124) Mon-Fri from 8am-5pm.